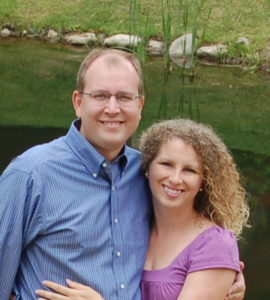 My favorite role in life is husband to Adena and father to two beautiful girls, Sarah Beth and Elena. In addition to that, I currently serve on the Core Leadership Team of King's Park International Church in Durham, NC, and as a part-time consultant to not-for-profits and small businesses. In my free time, I enjoy photography and reading books and blogs on leadership, ministry, and business.
At one point, I was meeting with a colleague who told me he needed to talk to the "Vulcans" in my organization. I had never heard the concept before, but he proceeded to explain to me that every successful leader has "Vulcans" in their world. The people who crunch the numbers, solve the back end problems, and generally work to make sure things get done. When you have leaders who don't love tasks like that, you understand how important these people are.
When he talked it through, I said. Oh yeah, that's me. I have degrees in economics and accounting and have honestly worked in that arena since I was like 9 years old. I admit it, that's weird. I can literally get lost for hours, working in spreadsheets. And I get taxes. I don't love them, but I get them. And I love the feeling of "checking the box" on my to-do list and seeing tasks completed.
But over the last few years, I have become more and more convinced that it's not all of me. I actually like being around people and can generally relate pretty well. Most of my Vulcan brothers are generally regarded as happier in a cubicle with a computer. And I have found a passion personally in the art of photography. Something comes alive in me when I'm behind the camera, trying to get a new angle or impression through the lens. I would contend that inside me there is also a creative artist who is looking for expression.
And so, here I am… a number cruncher with people skills. A spreadsheet guy who needs the numbers to jump off the page and translate into real life to find meaning. I have come to realize that my life is perpetually at the intersection of two diverse worlds: creative and analytical, business and ministry, type A driven and family man. The more I look at things, the more I believe that I'm not the only one. I have come to regard myself as a "Creative Vulcan" and I enjoy looking for similar tensions in the world around me.